Landscape Maintenance Birmingham, MI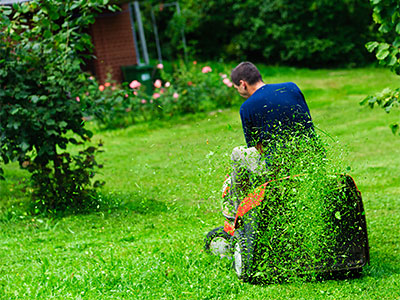 ArborScape, Inc. is the leading landscape maintenance provider in Birmingham, Farmington, Novi, Franklin, Livonia, Northville, Farmington Hills, South Lyon, Brighton, and West Bloomfield. We have been the go-to company in these areas for our highly personalized and top-notch maintenance services. If you want your landscape to be in its pristine condition all year round, we are the right company to call. We can make it lush, healthy, more functional, and safer by taking care of the various landscape elements and features.

Get in touch with us today by calling our customer service hotline. You can also drop by at our office to personally talk to one of our landscaping personnel. We provide free initial consultation and cost estimate to give you a clear idea about the custom landscape maintenance plan that we can create for you.


Bespoke Landscape Maintenance Services
We are known in Birmingham, MI and nearby areas for our customized approach to landscape maintenance. We know that every landscape has its own needs and requirements, so we make sure that our services cater to those needs. When you hire us, we will make an ocular inspection of the landscaped area to determine its specific needs. We also consider other important factors, such as your budget allocation, the existing landscape amenities, the types of plantings installed, and your desired look for the landscaped area. With our holistic approach, we can easily make your outdoor area outstandingly beautiful.

We also have experienced landscape maintenance crews who have worked on large estates and commercial properties in Michigan. They are knowledgeable of the various maintenance techniques and processes, so they can work fast and efficiently without disrupting your day-to-day activities. We also make sure that we have people who can work on specific technical jobs, such as tree trimming, fertilization, sprinkler repair, and pesticide application. At ArborScape, Inc., we don't do guesswork or provide clients with mediocre results. We take good care of your landscape by following systematic maintenance procedures and applying proven methods and techniques.


Comprehensive Landscape Maintenance
ArborScape, Inc. is one of the few landscape companies in Birmingham that can offer comprehensive landscape maintenance services. Other providers in the city can only offer lawn care or cleanup services. But with us, you can get all your needed services in just one roof. From mowing and tree trimming to seasonal cleanups and irrigation repair, we can handle them all. We can even create a customized maintenance plan for you to achieve your desired results.

Contact us today if you need our expertise in any of these maintenance tasks: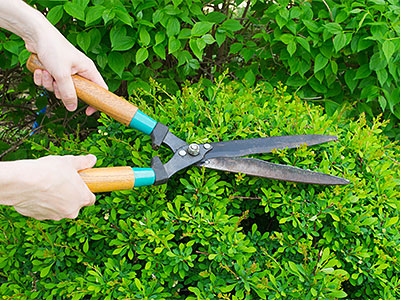 Lawn mowing
Shrub pruning
Tree trimming
Fertilization and mulching
Weed and pest control
Irrigation and sprinklers maintenance
Pressure washing
Drainage maintenance
Sodding or seeding
Core aeration and dethatching
Flowerbed maintenance
Water feature maintenance
Seasonal cleanups

As an experienced landscape maintenance company, you are always guaranteed of outstanding results regardless of your landscape's size and amenities. Our people are all skilled and properly trained, making them the best maintenance crews to hire. You will also get our services at affordable rates, so you won't have to worry about the cost of monthly maintenance. Call us now at (248) 866-4949.
We Provide Services to the Following Cities, Towns and surrounding areas in MI: