Paver Installers Livonia, MI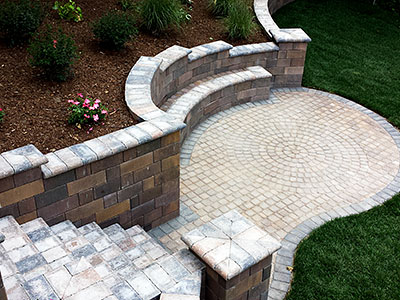 Pavers are the perfect materials for outdoor improvement projects because of their inherent beauty and durability. They can easily make properties standout with the wide range of available designs. These materials are also cost-effective when you consider the total cost of installation and maintenance. But before you start any paving project, make sure that you hire expert paver installers. They know the right installation methods and have the needed resources to successfully complete the paving job.

At ArborScape, Inc., you can rely on our decades of experience in the design and installation of various paver features. Most of our completed projects involve installation of patios, driveways, and outdoor living spaces for clients in Livonia, Franklin, Farmington, Novi, Birmingham, West Bloomfield, Northville, Farmington Hills, Brighton, and South Lyon. Through the years, we are able to establish ourselves as the top paver installers in these areas. If you haven't tried our services, please call us right now at (248) 866-4949. We will help you build your dream paver amenities at costs that you can afford.


Our Credentials as Paver Installers
You can hardly find locally-based paver installers with the kind of credentials that we have here at ArborScape, Inc. We are equipped with the right skills and tools, making us the most reliable service providers in Livonia, MI and surrounding areas.

Here are some more reasons why we are the preferred contractor when it comes to paver installation projects: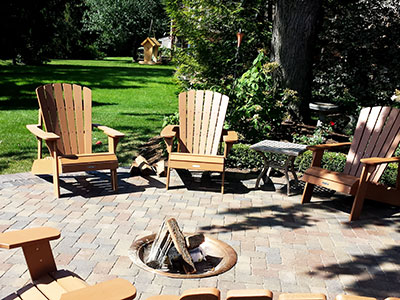 Certified installers. All our crews are certified paver installers, so you are assured of quality installation and long lasting structures that can withstand the test of time. Our crews have the required training and skills on the proper installation of different types of pavers. They use the right installation techniques to ensure the longevity of the paver amenities that they build.


Experienced crews. Our crews have decades of combined experience in the field of hardscaping. Some of their completed projects include installation of paver driveways and building various outdoor living features for clients. With them on our side, we can easily satisfy our client's needs and requirements.


Accredited by suppliers. The accreditations that we received from clients are proofs that we have the right skills and tools to install their paver products. These accreditations highlight our ability to create outstanding outdoor features for clients.


Pavers Features that We Can Design and Build
Our versatility as paver installers is one of the qualities that is well-loved by our Livonia clients. We are composed of highly trained crews who can work on different paver features and amenities in residential and commercial properties. Most of the projects that we design and build include but are not limited to the following:


Patios
Driveways
Walkways
Pool decks
Outdoor living areas
Outdoor kitchens
Parking areas
Courtyards
Sidewalks

Quality is always our top priority here at ArborScape, Inc. We only send our best paver installers on project sites and equip them with the right tools and equipment. We never use subpar materials or perform installation tasks that do not conform to industry standards. Our ultimate aim is to satisfy our Michigan clients by designing and building awesome paver features and amenities in their properties.
We Provide Services to the Following Cities, Towns and surrounding areas in MI: