Lawn Care Franklin, MI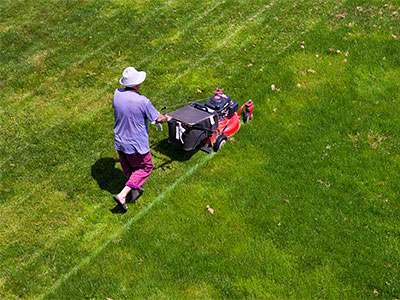 At ArborScape, Inc., we offer the best lawn care services to residential and commercial clients in Michigan, particularly in Franklin, Farmington, Novi, Birmingham, Livonia, West Bloomfield, Northville, Farmington Hills, South Lyon, and Brighton. We have completed so many projects for residents in these areas, and we have a lot of long-time clients who continue to trust our personnel. They prefer us over other service providers because of our personalized services.

If you demand only the best services possible, we are the company for you. You can bank on our knowledge and ability to ensure successful lawn care efforts to keep your lawn in perfect condition all-year long. Call (248) 866-4949 today.


Experienced and Skilled Lawn Care Crews
Our combined experience in landscaping and in maintaining lawns for property owners in Franklin totals several decades, which translates to great mastery and knowledge of various techniques unknown to other companies. We have skilled personnel who are adept at all kinds of lawn care jobs. We never do guesswork; instead, we follow steps that are guaranteed to lead to commendable results. Be it a simple mowing task or a more complex weed control effort, you can expect only outstanding outcomes when you hire us.

As experienced and versatile lawn care services providers, we can perform all sorts of tasks that are required by clients in Franklin and other MI cities that we serve. Here's a short list of the tasks that we can handle for you: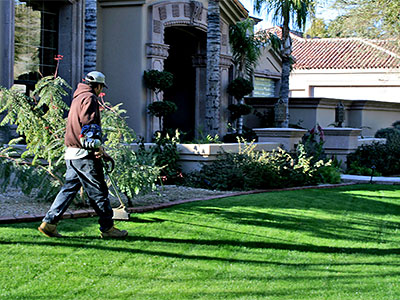 Mowing. Your lawn should be regularly mown to maintain its beauty and health. Our crews are skilled at mowing, and they can cut turf to required height at the right frequency.


Core aeration. Aeration is vital to ensure healthy lawns. We know how and when to perform this lawn care task, so you can expect your lawn to become more vigorous and healthier.


Mulching. We can perform periodic mulching to inhibit weed growth, improve soil's fertility, and enhance the appeal of the lawn area. We use only high-quality mulches for best results.


Fertilizing. Your trees, shrubs, ground cover, and other plantings should be properly fertilized to remain healthy and resistant to diseases. We will use organic fertilizer to avoid harming the environment.


Sodding. We have access to the finest sods, so achieving a great-looking lawn quickly won't be a problem. We know how to install them, and we have proper tools to finish the job quickly.


Weed and pest control. Your lawn should be free from invasive weed species and pests that could compromise its health. We can perform proper weed and pest control using eco-friendly chemicals and appropriate techniques.


Professional Lawn Care at Affordable Rates
We are proud of our ability to offer our professional lawn care services at rates that clients won't fret about. We have been rendering results-oriented services to residents of Franklin, MI and nearby areas. Our client base is ever expanding -- thanks to our budget-friendly pricing and unquestionable work ethic. We urge you to call us today so we can talk about your lawn's maintenance needs and offer you the right solutions. We'll also provide you with a free cost estimate.
We Provide Services to the Following Cities, Towns and surrounding areas in MI: