Landscaper Farmington, MI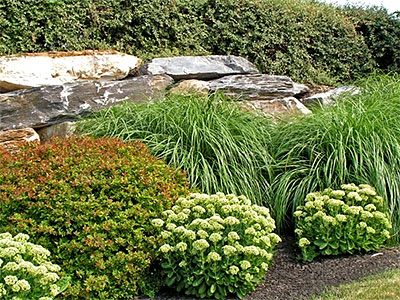 ArborScape, Inc. is a licensed landscaper serving the needs of homeowners and commercial property owners in the state of Michigan. We are trusted by countless property owners in Farmington, Novi, Birmingham, Franklin, Livonia, Northville, Farmington Hills, South Lyon, Brighton, and West Bloomfield because of our excellent work quality and professionalism. We can handle all facets of landscaping - from design to installation and maintenance. Our long tradition of excellent landscaping services spans many years with success stories that other companies can only dream of.

Call our customer hotline at (248) 866-4949 so you'll know more about the landscaping services that we offer.


Reliable Landscaper in Farmington
There are so many great reasons why we are the preferred landscaper of most Farmington property owners. Here are some of the qualities that make our company the best landscape service provider:


Experience. When it comes to experience, we are among the most experienced landscapers in the state. We have decades of experience in the landscaping industry, and we have worked on countless projects in Farmington and surrounding areas. We know which techniques will produce the results that clients need.


Complete resources. Our complete resources help us complete projects ahead of deadlines. We have heavy equipment and other landscaping tools for various landscape-related tasks. We also use high-quality supplies and materials from the best brands and manufacturers.


Versatile. As a landscaper, we can work on all kinds of landscaping tasks regardless of complexity or area involved. We can handle design jobs, installation tasks, and maintenance works for commercial and residential clients.


Professional. Our crews are highly professional and treat their work with utmost dedication. We know that clients deserve undivided attention, so we make sure to prioritize each project. We try to respect our clients' schedules and make it sure that we will not cause any undue delay in their daily activities. We never do haphazard work but strive to achieve excellence in all landscaping tasks entrusted to us.


Creative. Creativity is a key trait that we have and is something that our clients appreciate. We can come up with original and outstanding designs for landscapes, and we can translate them into stunning outdoor features and amenities.


Personalized Landscaping Services at Affordable Rates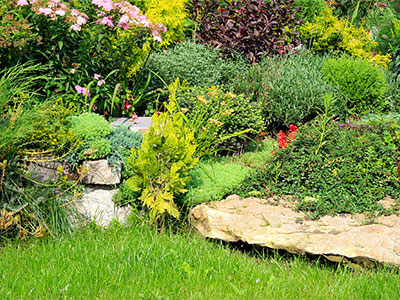 We offer highly personalized landscaping services for residents of Farmington, MI and nearby locations. Every landscaper in our team is trained to provide top-notch services and very professional when dealing with clients. Our ultimate aim is to provide customized services and make sure that the approach that we do is geared towards providing the results that clients need. We don't have a one-size-fits-all method but a case-by-case methodology for optimum customization.

Be it design, installation, or maintenance, you can count on us for the most affordable rates possible. We aim to serve as many clients as possible, so we make sure that our rates are well within their financial reach. We couple this with exceptional work quality to truly satisfy our clients in the different cities that we serve. This kind of service offering makes us the most sought-after landscaper in the state of Michigan.

Please call ArborScape, Inc. now and let us take care of all your landscaping needs.
We Provide Services to the Following Cities, Towns and surrounding areas in MI: